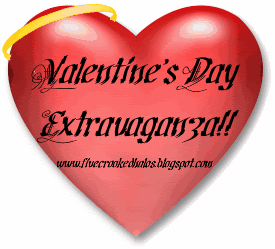 Another day and another installment of our Valentine's Day Extravaganza posts!
Today's theme is your favorite pic of you and your love.
Sorry it is not of very good quality because it's a picture of a picture and it was taken with a cell phone camera. This was taken about a year ago, but I think it is the best one of us!